Website maintenance: we take care of your whole system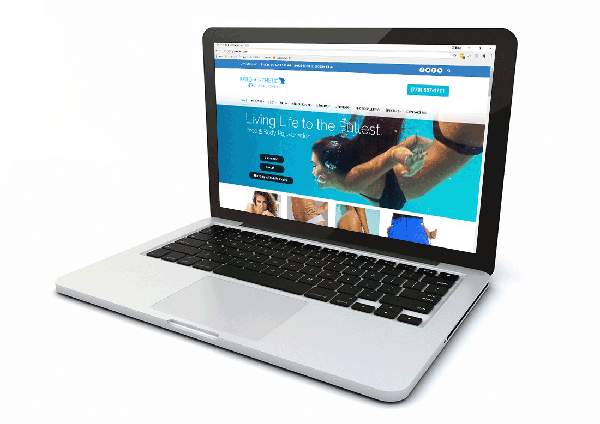 In many cases, potential patients get their first impressions of your medical practice through the website. It is not only important it is to have a good-looking, functional website that works well on every page but that website must be safe from spam, and must be backed up daily. That's the reason we have chosen to maintain and service all of our websites on our own dedicated server. Our server provides security and ensures the ongoing success of your website. In order to attract and retain patients, maintain search engine rankings, and provide information about your services, your practice must have regular website maintenance.

How We Build & Maintain Your Website
When we create a website, we are creating a masterpiece for you. We incorporate every element needed to make your site SEO solid. Search Engine Optimization is a long-term process that doesn't generate results immediately. Every page is custom written by our experienced staff with SEO built in so that it has a jump start in attracting Google crawlers. This is just the beginning. We know you can't just build it and leave it. Ongoing maintenance installing updates, adding additional pages for new services or product, and reaching out to provide blogs and other important news. Without all this, your ranking will be stagnant. If you want your site to be successful and competitive, maintenance is paramount.
Regular Website Maintenance
There are many maintenance tasks that need to be performed on a monthly basis:
Backing Up Your Website & Monitoring Website Outages
Your site is backed up daily and is never lost. If it were to go down– because we know things on the internet are not perfect–it can be restored immediately to a previous version. We are notified immediately if it does fail, and it is usually back up and running within minutes.
Software Updates
We use Word Press to build all of our sites. We also use many proven plugins to add additional security, improve site speed, and add additional SEO improvements. Word Press and these its software features continuously update and have to be changed to the updated version. We have to stay on top of these updates and install them as soon as they come out.
Link Checks
Over time any link external or internal can become broken. The best way to find and fix them when they break is to do a link check program that can identify where any broken links can be found. We run this program monthly and it ensures your links are running smoothly.
Maintaining Search Engine Optimization
There is no magic when it comes to providing good  SEO for our clients. There is not just one element that makes it work but rather multiple elements that work together. Top SEO success factors include these essential components:
Quality Content – All of our content is originally written for each website with creative titles and phrases that are designed to help the viewers find what they are looking for and go away satisfied.
Keyword Research – By working only with medical practices, we have done extensive research in finding every keyword relevant to each of our clients. Each major keyword has its own page and follows specific criteria to help search engines easily crawl and find those words.
Meta Description Tags – This 160-word snippet is used to summarize a web page's content. Search engines use it on a search page to let the searchers know that what they are searching for is on that site before going to it.
No Duplicate Content – Even well-written content should not be duplicated on a site and can result in loss of rankings and traffic losses.
Site Load Speed – Google has really emphasized to web developers the importance of site speed. Their focus is to deliver the fastest friendly experience to all of their searchers. We have implemented several tools to help increase our sites' speed and have an average load time of 3.51 seconds.
Mobile Responsive – Our sites work well on all devices; mobile, tablet, laptop and PC.
Quality External Links – It's an important to your SEO now contain external links which sometimes can be difficult to accomplish when it might send a searcher to a competitor. We are careful to use external links to organization sites and other trustworthy sites that have relevant content pertaining to that website. We never purchase links.
Social Media – A practice that regularly participates in social media is looked at by search engines as being credible.
Geo-targeting – Deliver relevant content based on location. Create location-specific landing pages.
Google Analytics & Traffic Stats
We want all of our web clients to know how their websites are progressing every month. We analyze the Google stats as to the number of searches to their site, unique searches, geographical information as to where searches originated, search engine results. By studying these reports, we can gauge where more emphasis needs to be placed on certain keywords.
Reputation Management
Google Alerts gives us an immediate notification of any review activity our clients receive immediately. We can then notify the practice and help them determine the best way to resolve the issue if it is a bad review or let them thank a reviewer who left a 5-star comment. For bad reviews, our practices have had great results in identifying the reviewer, calling them and working out the issue. In most cases, the reviewer has taken down the review. When a resolution cannot be reached, we can help our client to write a response. This effort lets other reviewers know that our client is sensitive to patient concerns.  A speedy response is a key to the success of the outcome and we help by making them aware immediately.
Definitive Medical Marketing has all the bases covered when it comes to website maintainence.  We know your website it important to your bottom line and we work to keep it looking good and running well.  We serve clients throughout the metro Atlanta area and the Southeast.  Fill out a contact form and we'll talk with you about your website needs.